Castaway Island, Fiji, Part III
On our last full day in Fiji, we took a day trip to Castaway Island. There is a resort that is accessible by ferry or helicopter, and in true Jon fashion, he went for the helicopter excursion coordinated by Pacific Island Air. I appreciated how seamless the whole trip was: a van picked us up at the hotel, took us the the Denarau port where a ferry shuttled us to the helipad in the middle of the water (that part was really cool!) Then we took off for a short twenty minute flight to Qalito Island where the resort is located. Once on the resort, we had access to everything: the pools, beach activities, and lunch options. At 3:20, the helicopter returned to take us back to Denarau where the van was waiting to return us to the Sheraton. All of the logistics were well handled and timely. (This is to say, no one appeared to be on Fiji time, which was appreciated.)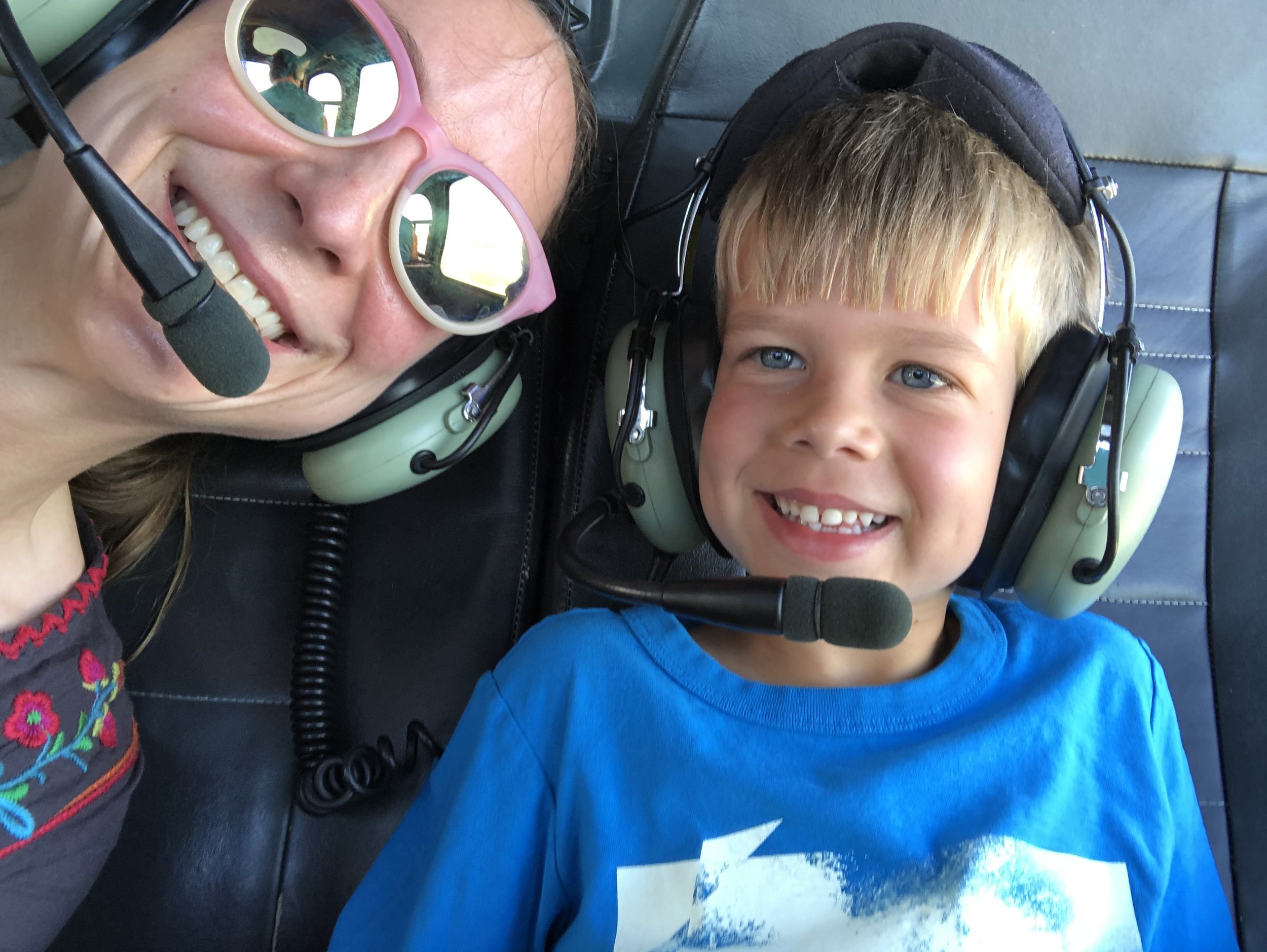 To start our day at Castaway Island, we parked ourselves on the beach near a bar. After some fancy sweet drinks, we got snorkeling equipment from the water activities bure and took the kids out to explore the nearby rocks. This was by no means fantastic snorkeling, but it was the perfect place to introduce the concept to our four and five year olds. They loved spotting the bright yellow and black striped fish darting in and out of the rocks and chasing down schools are large fish coming in from deeper water. Later, the boys took a Hobie cat out for a thirty minute sail along the coast. They had a BLAST, but the wind was a little too much for Meadow, who was clearly exhausted.
For lunch, we strolled up to the dining pavilion where we had not only the best food we'd experienced in Fiji, but the best service as well. Our server was amiable and doted on the kids. Meadow eventually crashed mid-banana split and fell asleep in her lunch chair. It was a big day! Robert explored the kids' pool while I waited with Meadow.
While we walked around the resort, we peeked into the different bures. They looked well appointed, but small and impossible to keep clean as there was little buffer between the sandy beach and the bedrooms, just a small porch. I'm not sure I would want to stay at the resort longer than a couple of days simply because I think I would feel dirty the entire time. I was hot and sweaty from the get go, and there were no indoor, air-conditioned spaces other than the small bures that I could see. Plus, the resort is isolated. I think we would run out of activities quickly on such a remote resort.
Would I recommend taking a day trip to Castaway Island? Absolutely! This is an experience not to be missed and a great "vacation within a vacation."